OSTEOBELL
The needle tip trocar OSTEOBELL T was designed for bone marrow biopsy at the iliac crest and is suitable for your system safe and effective anchor which prevents the risk of kinking of the cannula during insertion. The cannula, the stylet and exhaust are manufactured in AISI 304 stainless steel and conform to ISO 9626 standards.

The handle is ergonomic, increasing the accuracy and speed of the biopsy operation. The trocar tip of the stylet allows rapid penetration and minimally invasive, while the ultra-sharp profile of the cannula facilitates separation and removal of a fragment of bone marrow intact.

SPEEDYBELL
It is a semi-automatic biopsy needle lightweight, compact and echogenic tip to be visualized by ultrasound.
Atraumatic needle tip. Designed for easy penetration with minimal trauma.
Easy to use, designed to be used with one hand.
With depth markings in centimeters.
It comes in individual sterile package, with an expiration date five years.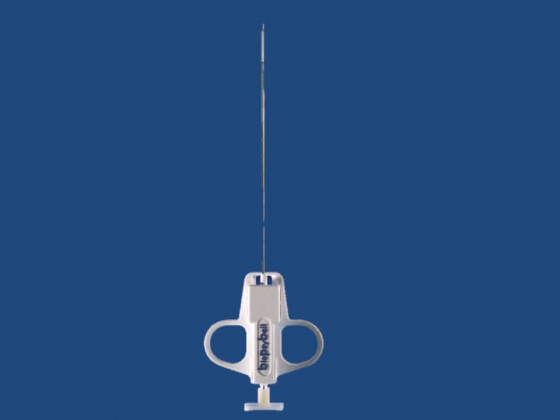 SPEEDYBELL CON INTRODUCER
The set is composed of a semi-automatic guillotine Speedybell needle introducer needle and trocar tip, which allows to extract multiple samples passing through the coaxial needle. Both pins are made of AISI 304 stainless steel and is fitted with the standard ISO 9626.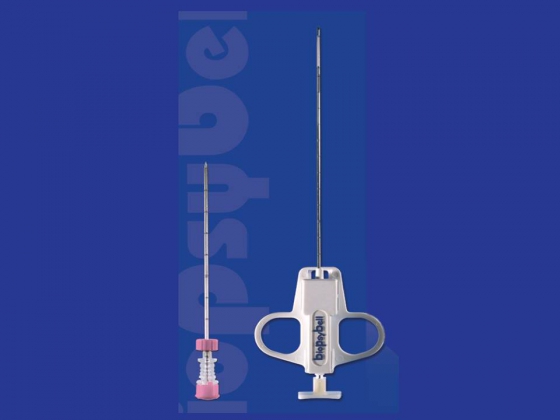 STERNOBELL
The Sternobell needle is made of stainless steel AISI 304 and conforms to the ISO 9626 standard. The screen printed graduated scale that indicates the depth of the tip can be achieved by means of a depth stop with easy adjustment of the length of the needle.
The Sternobell needle has a Luer lock cone and to interface with all types of syringes available on the market. The triple edge type spinal cannula allows easy and atraumatic penetration.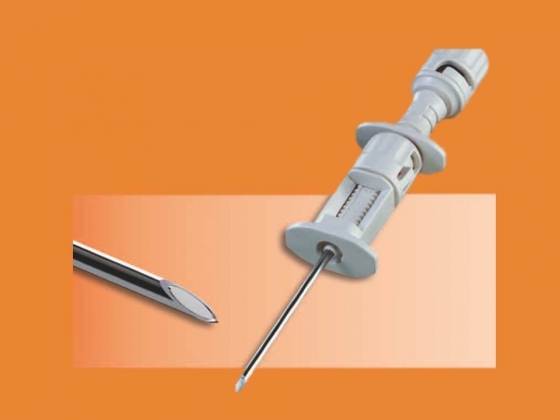 NEEDLE BIOPSY FOR HEMOTOLOGÍA
Biopsy needles for hematology were designed for bone marrow biopsy from the iliac crest preventing kinking of the cannula during insertion and maneuvering of dislocation.
The cannula, the stylet, the extractor and biopsy needles are made entirely of stainless steel, in accordance with the requirements in ISO estavlecidos 9636
It is a trocar to puncture biopsy and allows aspiration. The ergonomic handle is, increasing the accuracy and speed of the biopsy operation. Save time by doctor and patient pain.
The kit includes the needle: the needle, a stylet, which prevents dislocation and damage to the patient, and also is very easy to use; an extractor which, by cannula insetado permits rapid removal of the sample to be analyzed; A special guide which makes the extraction of the sample is safe, protecting the hands of the person using the needle, potential wounds; universal lock connector; and a stopper.